Audible #1 Best-selling narrator | AudioFile Earphones Awards | SOVAS Award 
Fiction: historical / contemporary / literary / cozy mystery / fantasy / cozy romance 
Nonfiction: business / memoir / self-help / academic / spirituality
When I'm not going big - on stage belting out a show tune with a giant feather boa - I'm going home - to my professional studio across the river from Philadelphia. After touring, concerts, special events, jazz clubs, showrooms in casinos, and regional theatre, how else could I get to perform? I can be that small voice in your ear, entertaining, enlightening, and encouraging you, giving you the story, the information, and the inspiration you're looking for.
Ah, yes … books. I'm passionate about books. (I still surreptitiously sniff those old hardcovers in the library stacks - heaven!) I love to visit local libraries and bookstores when I travel, even when I don't speak the language. When I'm finished recording for the day, I actually sit down with a book. My husband calls me an addict; I prefer "afficionado." Having taught reading and writing to all levels of learners from middle school to adult, passing on that excitement is what I live for.
Plus, I get to learn every day: accents, terminology, research - all music to my ears. Singing in several languages prepares me to acquire the voices of my characters in fiction and the authority of my expert nonfiction authors.
I'm a Jersey girl who must have a beach and a lake, will sing almost anything, and talk to pretty much anybody. I live with my husband and a houseful of musical instruments and books, and the biggest deal going on in my life right now is my incredibly talented, articulate, and supremely adorable baby grandson, Leo. My husband calls me obsessed; I prefer "lovestruck."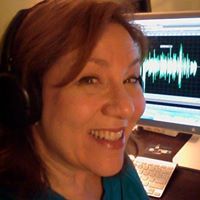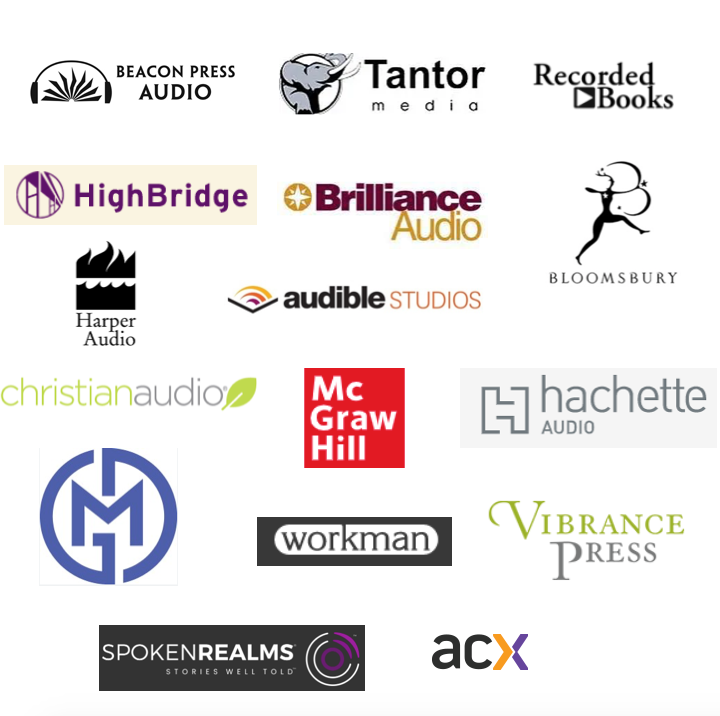 THE LIGHT PIRATE 
by Lily Brooks–Dalton | Read by Rosemary Benson | Hachette Audio 
Winner of AudioFile Earphones Award 
A captivating performance by Rosemary Benson highlights this arresting dystopian story of a woman's struggle to survive in a dying world. Rising water levels; monster storms; and blistering, deadly heat have left Florida and its population devastated. Born during a massive storm, Wanda grew up watching her surroundings deteriorate and learning how to survive. In this post apocalyptic Florida, Wanda's life depends upon her ability to adapt. Benson delivers tension as thick as the swampy air, and adds color and brightness to the more hopeful moments. Wanda's encounters with other survivors are sometimes dangerously brutal, sometimes tenuously friendly. Author Brooks–Dalton achieves a disturbing look at the effects of climate change, and Benson's exceptionally perceptive narration makes Wanda's plight personal. 
by Susan Fox Rogers | Read by Rosemary Benson | Tantor Media
"Rosemary Benson's melodic and expressive voice is perfect for these introspective essays...Benson seamlessly matches her tone with Rogers's wide-ranging subjects, conveying her self-effacing humor, concern at habitat loss, joy in a beautiful bird, and resigned sadness when her relationship fails." (read more) - Audiofile
LEVON: FROM DOWN IN THE DELTA TO THE BIRTH OF THE BAND AND BEYOND
by Sandra B. Tooze | Read by Rosemary Benson | HighBridge Audio
"Narrator Rosemary Benson creates the voices of the major and minor figures in this biography of Levon Helm, drummer for The Band. She delivers a convincing voicing of Helm's soft Arkansas dialect and even mimics incidental characters such as saxophonist Bobby Keys and folk singer Happy Traum..." (read more) - AudioFile Magazine
A WORLD WITHOUT SOIL: The Past, Present, and Precarious Future of the Earth Beneath Our Feet by Jo Handelsman, Kayla Cohen | Tantor Audio
Expressing clear concern, Benson ticks off soil problems that include deforestation, erosion,and shortsighted farming practices around the world. She makes listeners hear Handelsman's fascination…She also brings a sense of high-stakes drama..."